---
Release date: September 12, 2013
Arma 3: Apex (v1.62.137494 + All DLCs + Working MP, MULTI9) [FitGirl Repack] (Size: 16.75 GB)
| | | | |
| --- | --- | --- | --- |
| | | FitGirl releases on ExtraTorrent.url | 148 bytes |
| | | FitGirl releases on Kickass Torrents.url | 128 bytes |
| | | setup-fitgirl-01.bin | 8.58 GB |
| | | setup-fitgirl-02.bin | 2.67 GB |
| | | setup-fitgirl-03.bin | 2.43 GB |
| | | setup-fitgirl-04.bin | 848.88 MB |
| | | setup-fitgirl-05.bin | 769.17 MB |
| | | setup-fitgirl-06.bin | 517.09 MB |
| | | setup-fitgirl-07.bin | 378.35 MB |
| | | setup-fitgirl-08.bin | 283.91 MB |
| | | setup-fitgirl-09.bin | 40.54 MB |
| | | setup-fitgirl-10.bin | 29.23 MB |
| | | setup-fitgirl-11.bin | 23.69 MB |
| | | setup-fitgirl-12.bin | 12.92 MB |
| | | setup-fitgirl-13.bin | 643.47 KB |
| | | setup-fitgirl-bonus-map-and-tactical-guide.bin | 37.99 MB |
| | | setup-fitgirl-bonus-soundtrack.bin | 187.15 MB |
| | | setup.exe | 6.71 MB |
Description
Arma 3: Apex v1.62.137494 + All DLCs + Working MP

Release Date: September 13, 2013 ~ July 11, 2016
Genres/Tags: Action, Tactical shooter, First-person, Third-person, 3D
Developer: Bohemia Interactive
Publisher: Bohemia Interactive
Platform: PC [Repack]
Engine: Real Virtuality 4
Steam User Rating: 85% of user reviews are positive (based on 591 reviews)

Interface Language: English, French, Italian, German, Spanish, Czech, Polish, Portuguese-Brazil, Russian
Audio Language: English
Crack: built-in (CODEX/ALI213/3DM/LumaEmu)

Minimum requirements:
Operating System: Windows Vista SP2 or Windows 7 SP1
Processor: Intel Dual-Core 2.4 GHz or AMD Dual-Core Athlon 2.5 GHz
RAM: 2 GB
Video Card: NVIDIA GeForce 8800GT or AMD Radeon HD 3830 or Intel HD Graphics 4000 with 512 MB VRAM
DirectX: 10
HDD Space: 25 GB


Screenshots - click to enlarge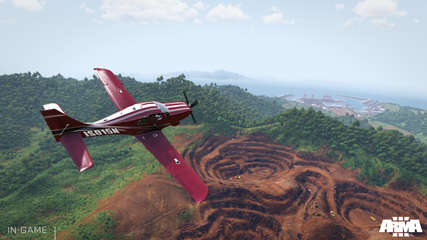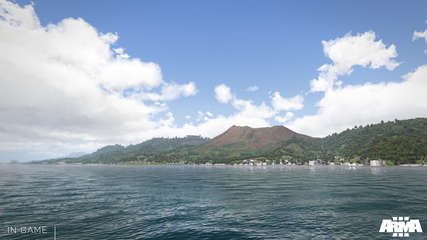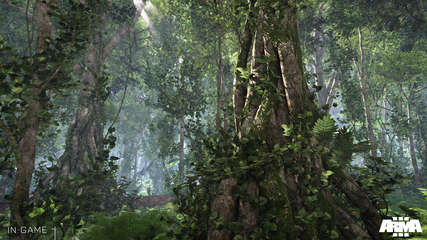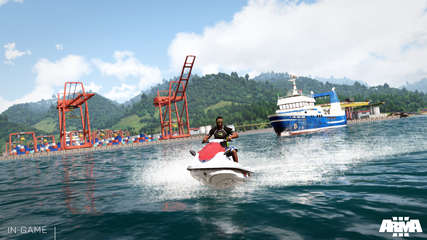 KAT Screenshots:
Description:
Enlist for active duty with Arma 3 Apex and be deployed to a brand new warzone. With its distinct geographical features, the South Pacific island archipelago of Tanoa introduces fresh opportunities for all types of combat operations. Engage in Arma 3's tactical gameplay, where movement, shooting, and teamwork truly matter, and make use of new vehicles, weapons and gear to overcome the challenges of a hostile foreign terrain. The Apex expansion represents the pinnacle of over 15 years of Arma development. Enjoy one of the most meaningful gaming experiences on PC; feel the adrenaline-rush of a hard-earned victory, discover a continuously evolving platform packed with official and player-created content, and join one of thousands Arma community groups to meet new people from across the world. Authentic, open, and diverse – this is the PC's premier military game at its finest. Welcome to Arma 3 Apex!
Included content
Arma 3 v1.62.0.137494

Arma 3 - Helicopters

Arma 3 - Karts

Arma 3 - Zeus

Arma 3 - Marksmen

Arma 3 - Nexus

Arma 3 - Apex

Soundtrack

Maps

Tactical Guide

Repack Features
Based on Arma.3.Apex-CODEX ISO release: codex-arma.3.apex.iso (23,860,740,096 bytes)

100% Lossless & MD5 Perfect: all files are identical to originals after installation

Game version is 1.62.0.137494, all DLCs included and activated

Alternative cracks (3DM/ALI213/LumaEmu) added. LumaEmu allows limited multiplayer support. Default crack was set to ALI213 for it's better compatibility

NOTHING ripped, NOTHING re-encoded

Selective download feature: you can skip downloading and installing of bonus content

Smaller archive size (compressed from 22.2 to 16.5~16.7 GB)

Installation takes from 40 minutes (8-cores CPU + SSD) up to 1.5-2 hours (2-cores CPU + HDD)

After-install integrity check so you could make sure that everything installed properly

HDD space after installation: 25 GB

Game language can be changed in game settings

Repack by FitGirl

Problems during installation?
If you experience errors (Xdelta or Unarc ones) during installation, try the following things:
Make sure your Windows username doesn't contain non-latin symbols. Use only latin characters & numbers

Re-hash torrent (in Utorrent point to the game entry, stop download/upload, then click right mouse button, then click "Force Re-check")

Disable antivirus (INCLUDING Windows Defender), it can delete installation files or cracks on-the-fly

Set UAC to a minimum level, otherwise some parts of the installer won't run due to restricted rights

Make sure you have at least as two times more virtual memory, than actual, physical RAM

Make sure you have enough space on target drive & on C: drive (or whatever system drive you have)

Try install the game NOT to C: (system) drive OR specifically to C: drive (Windows rights system is a tricky thing)

Check your Windows folder (and below) for unarc.dll - if this file exists, delete it

Reboot in Safe Mode and install the game

Run setup with proper rights, as shown on this image:

Related Torrents
Sharing Widget
Trailer
Screenshots
All Comments